Employment Application
Scottsdale Employment Application
Scottsdale Academy is an equal opportunity employer. This company is dedicated to providing a work environment free of discrimination including but not limited to race, color, creed, religion, age, sex, national origin, marital or military status. Soliciting information is to assess the applicant's abilities to perform the job's duties and responsibilities.
Click on button below to fill out application:
Apply Now for Scottsdale Academy at Fallschase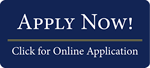 Apply Now for Scottsdale Academy at Southwood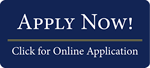 Submit Form Your submission of this application is an unrestricted authorization to allow Scottsdale Academy to check references from previous employers. It is further understood by this applicant that background checks and training are required by law and will be the responsibility of the applicant, if hired. Any fines incurred for non-compliance will be the responsibility of the employee. I hereby certify that the information given on this employment application is accurate and truthful. I understand that any falsification of information in this application will result in termination or action taken. I agree that, if employed, I will complete the Department of Children and Families requirements in a timely manner. I agree to follow developmentally appropriate practices and the philosophy of Scottsdale Academy.